In a surprise move, Tesla rolled out a substantial update for their customers on December 24, 2021. This included the new UI for the car machine v11 and FSD Beta V10.8. The owners were pleasantly surprised to discover a novel light show feature. One of the most astounding elements was the front headlight projecting a "TESLA" pattern, an aspect that Tesla hadn't previously emphasized in its promotion.

This move by Tesla was met with applause, especially considering that matrix LED headlights and laser headlights – usually associated with luxury brands like Audi due to their high costs – were now being provided as standard on Tesla's more affordable Model 3 and Model Y models.
The headlights are manufactured by the well-known German parts supplier HELLA, and the luminous units are supplied by Samsung Electronics.
The Magic Behind the Lights – Samsung's PixCell LED
In April 2021, Samsung Semiconductor unveiled the next-generation vehicle light source, PixCell LED module, designed for intelligent headlights.

The PixCell LED is a miniaturized LED solution for intelligent vehicle headlights. It provides superior lighting control by reducing the light-emitting area and enhancing the contrast between light and dark.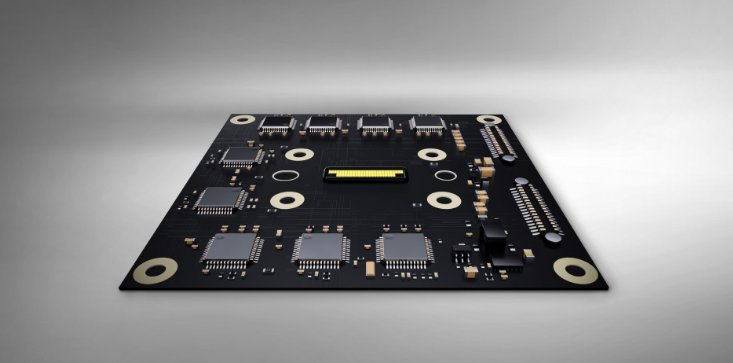 A teardown analysis by the domestic research institution – the LED Headlight Research Institute, confirmed that Tesla indeed used Samsung's PixCell LED technology.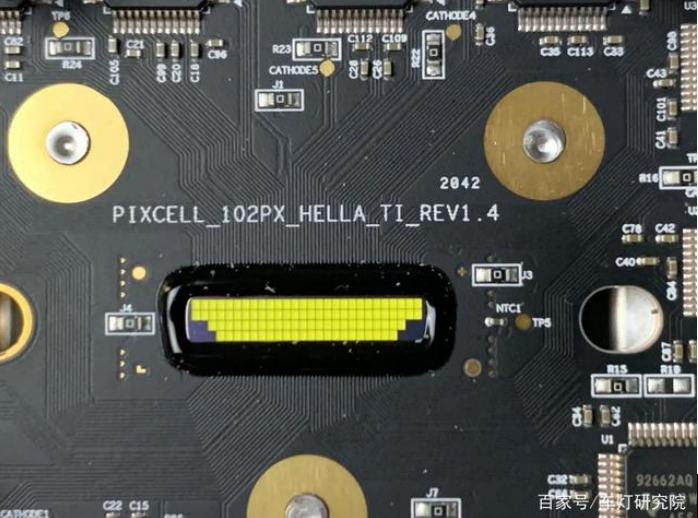 Understanding PixCell LED
Each pixel unit in the PixCell LED module is designed to emit light only from one side, thereby improving the display effect and preventing pixel crosstalk. It seems similar to the Chip Scale Package (CSP) technology but uses silicon walls instead of white walls for reflection.

A recent patent by Samsung, US17373038 titled "LIGHT-EMITTING DEVICES HEADLAMPS FOR VEHICLES AND VEHICLES INCLUDING THE SAME," reveals the design philosophy of the PixCell LED.
The patent outlines the use of Thin Film Flip Chip (TFFC) technology and the concept of Wafer Level Packaging (WLP).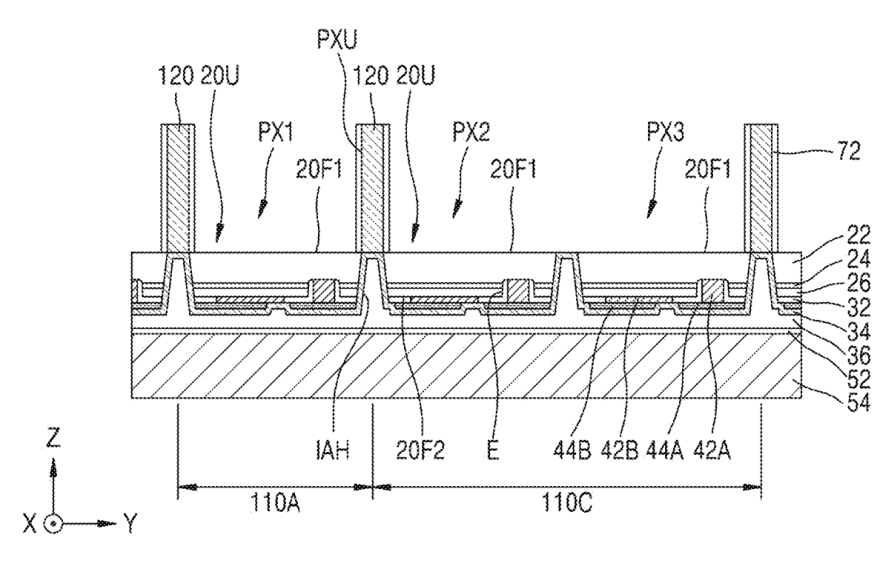 From a technical standpoint, Samsung's PixCell LED uses GaN-On-Si (Gallium Nitride on Silicon) epitaxy technology. Although the patent doesn't restrict the use of silicon substrates, it's evident that it's beneficial due to its opacity, which helps prevent crosstalk interference from neighboring chips.
This breakthrough by Samsung in gaining approval from top automakers and entering the auto front-end market with the GaN-On-Si technology is a milestone event.
There are, however, some risks associated with this technology. The misalignment between the Gallium Nitride and the Silicon substrates may cause degradation in the quality of the grown Gallium Nitride crystals, which could, in turn, affect performance and reliability. Some Tesla users reported headlight burnout after updating their light show feature, which might be related to this issue.
Driving Innovation Through Cross-Disciplinary Collaboration
Despite the potential risks, Tesla's decision to use this technology aligns with its consistent approach of being driven by innovation.
PixCell LED not only incorporates GaN-On-Si technology but also combines Wafer Level Package (WLP), Thin Film Flip Chip (TFFC), Drive On Board (DOB), and other technologies. It represents Samsung Electronics' innovative vision and capability in the intersection of the light-emitting chip domain and the semiconductor field.
Indeed, GaN-On-Si isn't the only path to realizing matrix-style LED headlights. Alternative methods, such as the use of laser lift-off technology to realize TFFC chips, are also viable. Chinese companies like Qianzhao Optoelectronics, Sanan Optoelectronics, and Yimeixin have been focusing on thin-film chips for years. Their mature sapphire laser lift-off technology could also bring corresponding solutions to the table.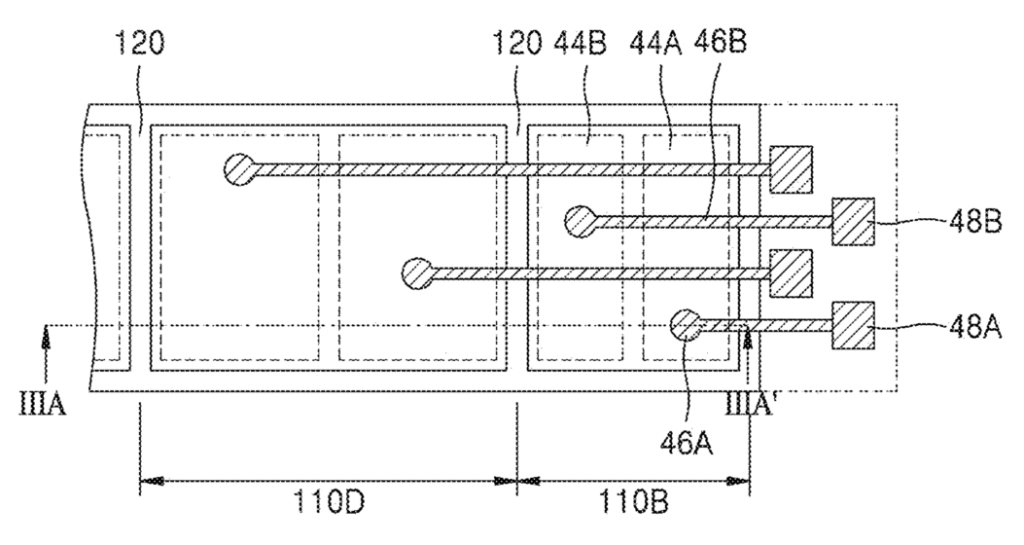 Moreover, in terms of light efficiency and reliability, thin-film chips based on sapphire laser lift-off technology may offer advantages over silicon substrate LED technology.
The Future is Bright
Tesla's light show is more than just an aesthetic update; it's a testament to the company's unwavering commitment to pushing the boundaries of what's possible. By opting for Samsung's PixCell LED technology, Tesla is once again positioning itself at the forefront of automotive innovation.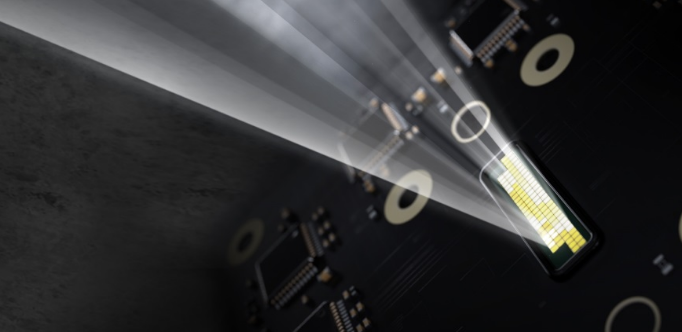 However, it's not without its risks. The GaN-On-Si technology is still in its early days, and there are potential reliability issues to consider. But if there's one thing we've learned about Tesla over the years, it's that they're not afraid to take risks in the pursuit of innovation.
This story also highlights the importance of cross-industry collaboration. Samsung's success with PixCell LED is a result of its ability to innovate at the intersection of light-emitting chip technology and the semiconductor field. It's a powerful reminder that when industries collaborate and share their expertise, they can create truly groundbreaking technologies.
In conclusion, the future of automotive LED lighting is exciting, filled with the promise of advanced technologies and innovative solutions. Whether it's through GaN-On-Si technology, sapphire laser lift-off, or some yet-to-be-discovered method, one thing is certain: we're on the brink of a revolution in the way our cars light up the road. As consumers, we can only wait in anticipation for what's to come. After all, the future is always brighter when it's illuminated by innovation.