Have you ever been overwhelmed by the variety of LED lighting options available in the market? Are you confused about how to compare the brightness and energy consumption of LED lights? If so, you're not alone. To make informed decisions when purchasing LED lights, it's essential to understand the difference between lumens and watts.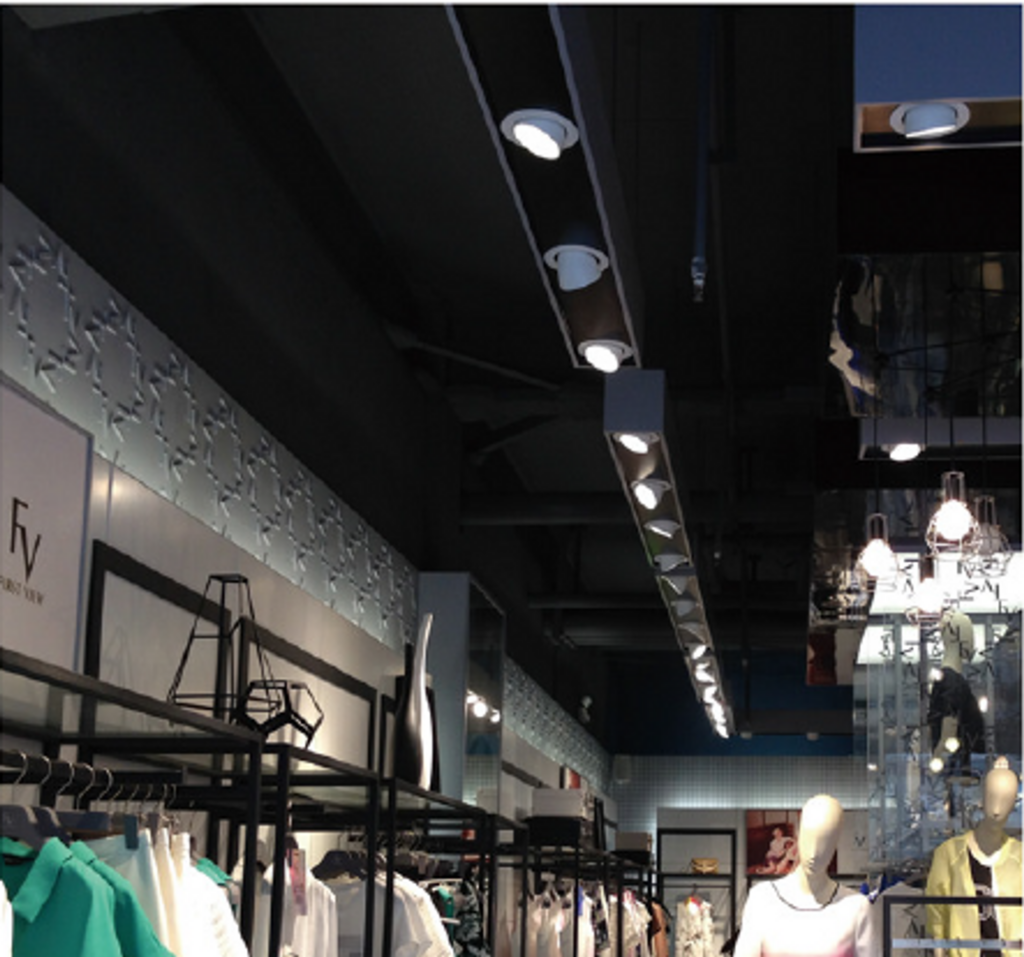 Lumens vs. Watt
Lumens (lm) measure the total amount of visible light emitted by a light source, while watts (W) indicate the amount of energy consumed by the light source to produce that light. In essence, lumens represent brightness, and watts represent power consumption.
In the past, wattage was a common measure of brightness for incandescent light bulbs, as greater wattage resulted in brighter light. However, with the introduction of energy-efficient lighting solutions like LEDs and CFLs, lumens have emerged as a more accurate measure of brightness, as these modern light sources can produce high brightness levels with significantly lower wattage.
When comparing LED lights, focus on lumens rather than watts. The key is to look for the highest number of lumens per watt(lighting efficiency), which signifies better energy efficiency and light output.
Understanding Luminous Efficacy: Lumens Per Watt
Luminous Efficacy is a crucial factor to consider when comparing LED lights. It's measured in terms of lumens per watt (lm/W), which represents the amount of light produced per unit of power consumed. A higher lumens-to-watts ratio indicates better energy efficiency and light output. For example, a 10W LED light producing 1200 lumens has an efficiency of 120 lm/W, while a 12W LED light producing the same 1000 lumens has an efficiency of 83.33 lm/W. In this case, the 10W LED light is more efficient.
It's important to keep in mind that luminous efficacy can vary among different manufacturers. Always check the bulb's label for more accurate information about its efficacy. The following table demonstrates the differences in efficacy among various lighting technologies. LEDs currently lead the pack with an efficiency of 80-100 lm/W. By switching to LED lights, you could potentially reduce your energy consumption and, consequently, your electricity bill by approximately 50%.
| Lighting Type | Typical Luminous Efficacy (lumens/watt) |
| --- | --- |
| Tungsten Incandescent | 12.5-17.5 lm/W |
| Halogen | 16-24 lm/W |
| Mercury Vapor | 35-65 lm/W |
| Fluorescent | 45-75 lm/W |
| Metal Halide | 75-100 lm/W |
| LED | 80-140 lm/W |
| High-Pressure Sodium Vapor | 85-150 lm/W |
| Low-Pressure Sodium Vapor | 100-200 lm/W |
How to Convert Lumens to Watts?
When selecting a bulb for your project, it's essential to choose the appropriate number of lumens for the space. At times, you might need to determine the wattage that corresponds to the required lumens for a specific lighting fixture, and this is when converting lumens to watts becomes necessary.
Lumen to Watt Conversion Formula
A simple formula can be used to calculate watts based on the lumens indicated on the bulb's label:
Watts = Lumens / Lumens per watt
Now that we understand the basic difference between lumens and watts, let's dive deeper into how to choose the right LED lights.
How can you calculate the equivalent wattage for LED lights?
When replacing traditional bulbs with LED lights, it's helpful to know the equivalent wattage for the desired brightness. The following table provides a comparison of lumens-to-watts for incandescent bulbs, Halogens, CFLs, Metal Halide,s and LED lights.
| Lumens Range | Incandescent | Halogen | CFL | Metal Halide | LED Lights |
| --- | --- | --- | --- | --- | --- |
| 200-300 lumens | 25-30 watts | 18-25 watts | 5-6 watts | / | 2-4 watts |
| 300-500 lumens | 40 watts | 35 watts | 8 watts | / | 3-5 watts |
| 500-700 lumens | 60 watts | 50 watts | 11 watts | 20-25 watts | 5-7 watts |
| 700-1000 lumens | 75 watts | 65 watts | 15 watts | 35-40 watts | 8-10 watts |
| 1000-1250 lumens | 120 watts | 100 watts | 20 watts | 50-60 watts | 10-13 watts |
| 1250-2000 lumens | 150-250 watts | 125 watts | 20-33 watts | 70-100 watts | 13-20 watts |
This table displays the approximate wattage ranges for different types of light bulbs (Incandescent, Halogen, CFL, LED, and Metal Halide) corresponding to their lumen output ranges.
Note: The Metal Halide bulbs typically have a higher lumen output, so they may not be available for the 200-300 and 300-500 lumens ranges. The wattages provided for Metal Halide bulbs are approximate and may vary depending on the specific bulb design and manufacturer.
How To Choose The Right LED Lights?
This section provides essential tips to help you choose the right bulb with the desired brightness for your project.
Focus on lumens, not watts: Determine the total lumens needed to adequately illuminate your project. When replacing old incandescent or halogen bulbs, look for new bulbs with matching lumens. Wattage is less relevant as modern lighting technologies consume fewer watts than traditional bulbs.
Consider equivalent lumens: For a 40W incandescent bulb, choose an LED with 500~600lm lumens output. The guideline applies to small-scale applications like indoor lighting. Larger projects may require additional considerations like optics, burnouts, ballast factors, ambient temperatures, and lumen depreciation. In applications like streetlights, where light is directed toward the ground, consider the 'useful lumen' rating instead of the total lumen output. For example, replacing a 250W HID lamp (~14,000 lumens) with a directional LED may only require 7,000-8,000 lumens.
Understand light bulb labels: Newer energy-saving bulb labels highlight lumens, watts, and kelvins. Look for the brightness in lumens, estimated yearly cost, bulb life, color temperature in Kelvins, and wattage. Some labels also include an 'equivalent watt' section, comparing the LED to an incandescent bulb. For example, a 1,600-lumen LED may be equivalent to a 100W incandescent but only consume 20W for the same brightness level.
Color temperature: Color temperature is measured in Kelvins (K) and refers to the color of the light emitted by the LED light. A lower Kelvin value indicates a warmer, yellowish light, while a higher Kelvin value represents cooler, bluish light. For example, a 2700K LED light would emit a warm, cozy light suitable for living rooms, while a 5000K LED light produces a cool, crisp light ideal for offices and workspaces.
Color Rendering Index (CRI): CRI is a measure of how accurately a light source renders colors compared to natural sunlight. A higher CRI value (closer to 100) means that the colors under the light source will appear more vibrant and natural. It's important to choose LED lights with a CRI of 80 or higher for better color rendering in your space.
Beam angle: The beam angle determines the spread of light emitted by an LED light. A narrow beam angle (less than 45 degrees) creates focused, intense light, while a wide beam angle (greater than 45 degrees) produces softer, diffused light. Consider the purpose and placement of the light fixture when selecting the beam angle for your LED lights.
Dimmability: Some LED lights are dimmable, allowing you to adjust the brightness according to your needs and preferences. Ensure that your chosen LED lights are compatible with your dimmer switch or install an LED-compatible dimmer switch to avoid flickering and other performance issues.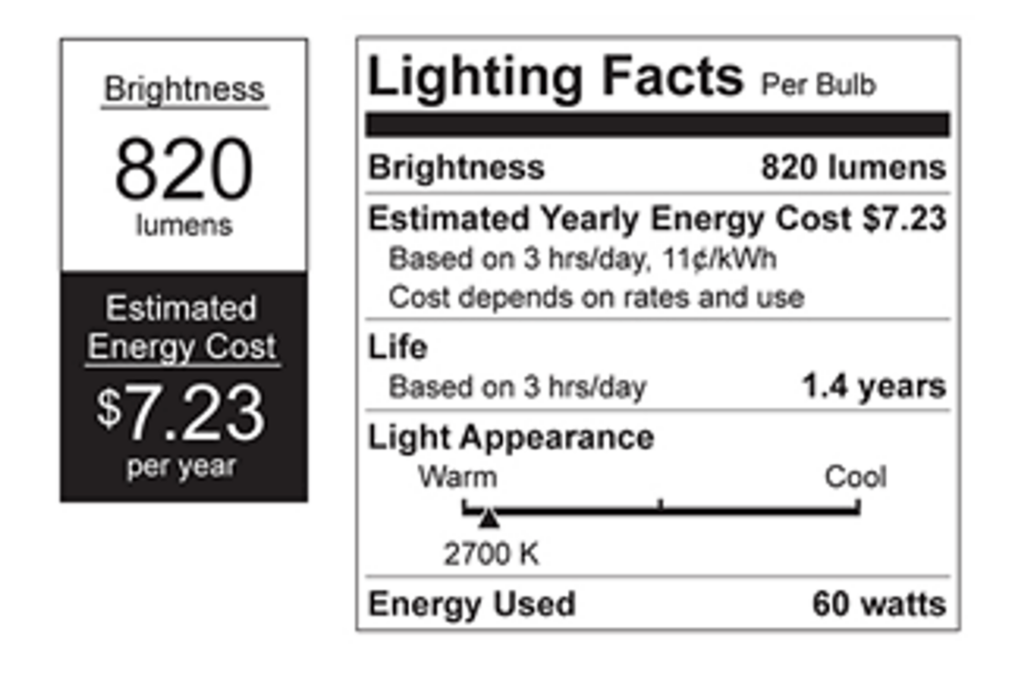 In conclusion
Understanding the difference between lumens and watts is crucial for making informed decisions when choosing LED lights. Remember to consider factors such as color temperature, CRI, beam angle, and dimmability when selecting LED lights for your home or workspace. By focusing on lumens instead of watts, you can ensure that you're getting the right brightness while maximizing energy efficiency.