Are you considering importing LED lights from China, but feeling overwhelmed by the process? Are you struggling with time-consuming communication, complicated procedures, and an extensive selection process? Importing from China can offer substantial cost savings, but how can you navigate through these challenges and make the import process seamless and efficient? If these questions resonate with you, you're in the right place. This definitive guide will illuminate everything you need to know about importing LED lights from China, streamlining your journey from sourcing to receiving your goods.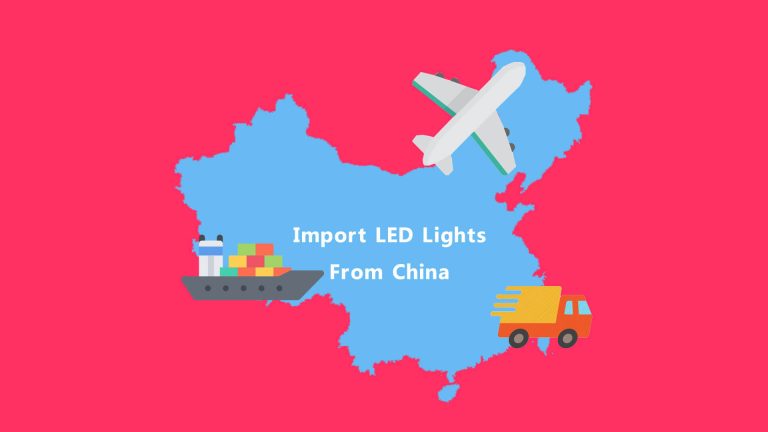 Why Import LED Lights from China?
There are compelling reasons why choosing to import LED lights from China is a strategic business move.
China holds the world's top spot as the manufacturer and exporter of LED lights, which is a testament to the maturity and robustness of its LED industry. With an array of high-quality products that are competitively priced, China's LED industry has demonstrated its unwavering commitment to innovation, rigorous quality control, and adherence to international standards. This combination makes it a highly appealing choice for importers seeking cost-effective and reliable LED lighting solutions.
China's formidable LED industry is built on a strong infrastructure that includes cutting-edge manufacturing facilities, a skilled workforce, and advanced technology. With the capability to produce a vast range of LED products, from the most basic LED bulbs to complex, high-tech lighting systems, China offers a comprehensive solution for importers.
A key benefit of sourcing from China is the ability to customize products according to specific requirements. This flexibility allows importers to source products that perfectly meet their unique needs, providing a competitive edge in their local markets.
Let's explore the advantages of importing LED lights from China:
1. Comprehensive Supply Chain: China's all-encompassing supply chain covers every aspect of the production process, from raw materials sourcing, and manufacturing, to packaging and delivery, ensuring a smooth process and fast turnaround times. What does this mean for you? Simply put, it guarantees a seamless process from start to finish. In other words: You can trust the process, knowing that every step is taken care of. No hitches, no hurdles, just efficiency.
2. High Production Capacity: Owing to its large-scale manufacturing facilities, China can swiftly produce vast volumes of LED products. High production capacity means you can keep up with market demand without delay. No bottlenecks or delays—just timely delivery.
3. Technological Advancement: China's LED industry is at the forefront of innovation, providing access to the latest LED products that adhere to international standards and trends. With technological advancement, you're always ahead of the curve. No outdated products—only cutting-edge solutions.
4. Competitive Pricing: High production volumes and efficient manufacturing processes make Chinese LED products more competitively priced compared to those from other countries. Competitive pricing means better value for your money. No overspending—just quality at a great price.
5. Customization: The ability of Chinese manufacturers to customize allows importers to tailor products to their precise needs. No compromises—only personalized solutions.
6. Wide Variety of Options: The expansive Chinese LED market offers a broad range of options, catering to virtually any lighting need. Having multiple options means that you can go for the best products and most reliable companies available. No limitations, bounds, or restrictions.
7. Efficient Shipping Networks: China's well-established shipping networks and logistics infrastructure ensure the timely and reliable delivery of goods.
8. Capacity to Meet Bulk Orders: With their high manufacturing capacity, Chinese suppliers can easily fulfill bulk orders, making them an ideal choice for large projects. Their ability to meet bulk orders means you can scale your business without worry. No stress about large orders—just confidence in their ability to deliver.
Appreciating these market dynamics and benefits prepares you to effectively navigate the Chinese LED market. Yet, before diving into the import business, it's crucial to comprehend the process and the elements that can impact your experience with importing.
How to Import LED Lights from China?
Importing LED lights from China might seem daunting, especially if you're doing it for the first time. However, with the right information and understanding of the process, you can transform this seemingly challenging task into a straightforward and stress-free operation. Here's a step-by-step guide to help you through the process.
Conduct Thorough Research
In the age of the internet, researching has become significantly easier. You can compare different products, prices, and manufacturers right from the comfort of your home. Researching helps you:
Understand the different product options available to you.
Compare prices between local and Chinese companies.
Learn about your potential manufacturer's reputation and client service.
Assess the incentives offered by different companies.
Understand your local laws and regulations regarding product importation.
Your research will save you time, effort, and money, and grant you peace of mind.
Identify a Reliable LED Manufacturer/Supplier in China
Selecting the right manufacturer is crucial in ensuring the quality of your LED lights. Given the multitude of manufacturers and suppliers, this task can be challenging. Here are some strategies to help you:
Leverage Search Engines: Search engines like Google, Yahoo, and Bing can help you identify top-ranking LED light manufacturers in China. For example, if you are looking for LED downlights, type "LED downlight manufacturers in China" on Google. Try to be specific in your approach, it could help you narrow down the search result.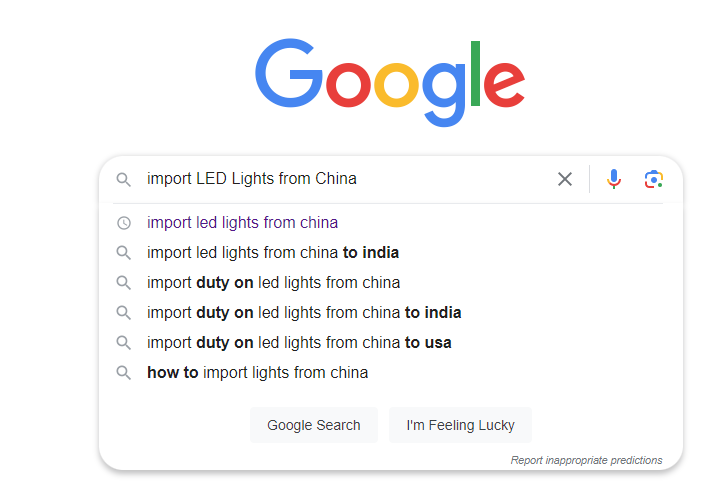 Evaluate Company Websites: Look at what potential manufacturers offer. Assess their LED light varieties, policies, prices, after-sales services, and customization options.
Read Online Reviews and Ratings: Use independent review sites like Trustpilot and Sitejabber to understand the experiences of past customers. These platforms provide authentic customer reviews that can give you insights into the company's reliability and product quality.
Utilize B2B Websites: Platforms like Alibaba, made-in-China, Global Sourcing and etc, are excellent sources to find manufacturers. These sites provide comprehensive information about the suppliers, their products, and customer reviews.
Attend Trade Shows: Trade shows are a great opportunity to meet manufacturers directly. You can assess their products, discuss your requirements, and build relationships. Some popular Industry-Specific LED trade shows include the Hong Kong International Lighting Fair, Guangzhou International Lighting Exhibition, and China (Guzhen) International Lighting Fair. You also could visit Canton Fair to get more choices.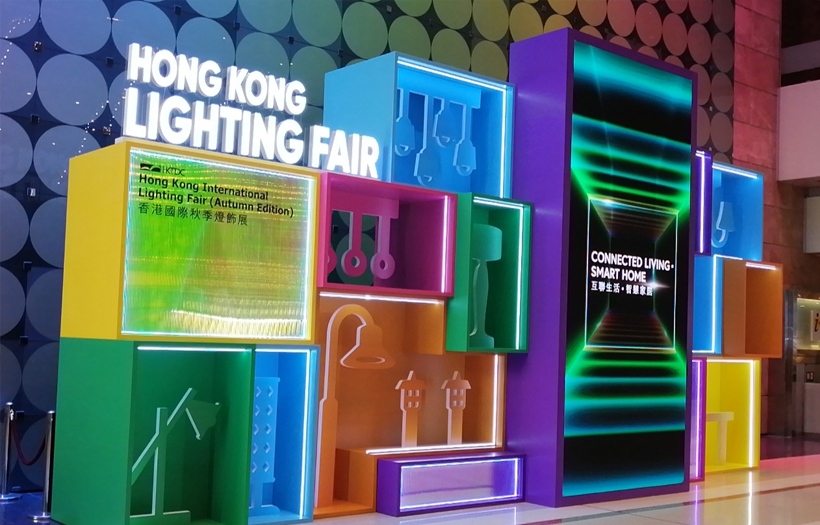 Use Social Media: Social media platforms have become significant channels for finding reliable LED lighting manufacturers. Whether it's LinkedIn, Facebook, Pinterest, or others, these platforms host a multitude of reputable LED lighting providers from around the globe.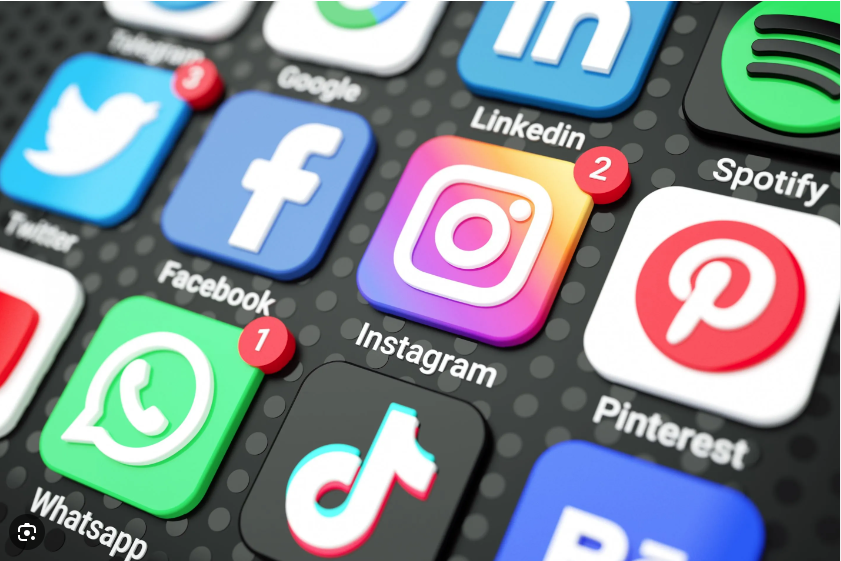 Regardless of your specific needs, whether you're searching for small lamps as sample orders, or diving into detailed specifications for LED products, these platforms can connect you with the right manufacturers. Social media not only broadens your options but also provides you a chance to check the manufacturers' customer interactions, reviews, and credibility.
| | | |
| --- | --- | --- |
| Method | Pros | Cons |
| Google Search | – Broad and diverse range of results. – Able to find in-depth information about the company. – Companies that appear in top search results often have a strong online presence. | – Results can be overwhelming. – Requires effort and time to sift through the results. – Rankings can be manipulated by SEO practices. |
| Alibaba | – Wide range of suppliers and products. – Transparent supplier ratings and reviews. – Features like Trade Assurance and Escrow services provide additional security. | – Quality of suppliers can vary. – Communication may be more difficult due to language barriers. – Risk of scams. |
| Exhibitions | – Direct interaction with suppliers. – Opportunity to physically examine the products. – Can gather a large amount of information in a short time. | – Can be time-consuming and expensive due to travel and accommodation costs. – Limited to suppliers who are attending the exhibition. – Limited time to make decisions or perform due diligence. |
Overall, the best method to use often depends on your specific circumstances, such as your budget, timeframe, and how much effort you want to put into the search and vetting process. Often, using a combination of these methods will yield the best results.
Send a Detailed Inquiry
Before sending an inquiry, you should have a clear understanding of what you want. State your specifications for the LED lights, such as wattage, voltage, color temperature, body color, beam angle, IP rate, and any specific requirements about the light source and driver.
Discuss Trade Terms(Incoterms):
Trade terms or Incoterms define the rights and obligations of buyers and sellers in the transfer of goods. Understand the supplier's trade terms or ask them to quote prices based on the Incoterms (International Commercial Terms) you prefer. The price quoted by a supplier is usually based on an incoterm and a city, such as FOB Shenzhen. If your order is small, suppliers often quote FOB or EXW prices. For larger orders shipped by sea, the quotes are usually FOB or CIF.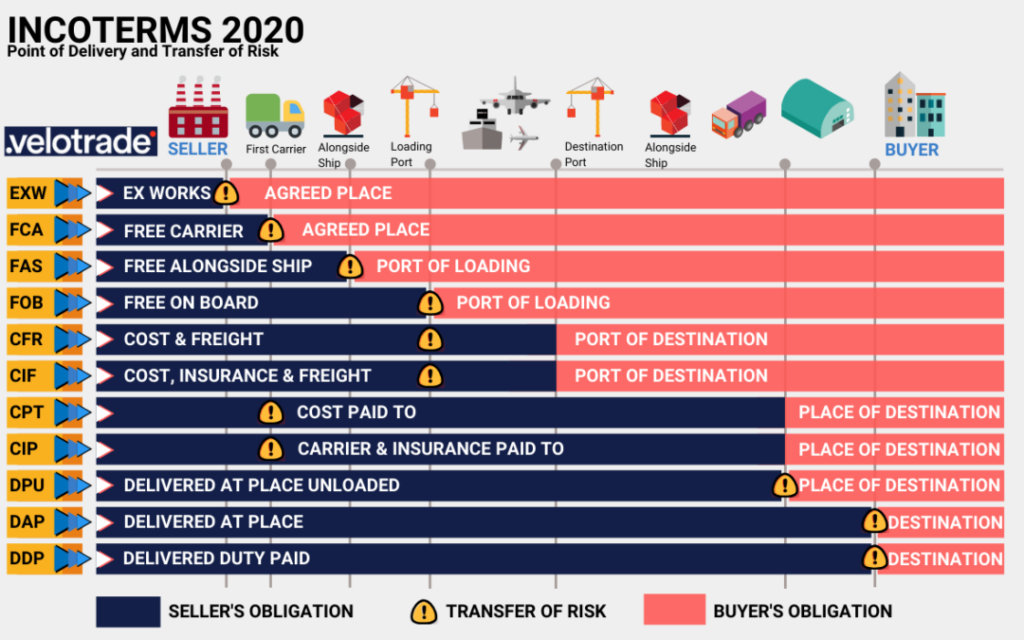 If the supplier quotes you a FOB (Free on Board) Shenzhen price, the supplier will cover all costs at the Shenzhen Port until departure. You would then cover the sea freight charges, destination port charges, customs, VAT, tariffs and duties, and inland transportation to your location.
If the quote is EXW (Ex Works) Shenzhen, you would be responsible for all costs after the goods leave the factory.
Choose the Right Incoterm:
When importing LED lights from China, the Incoterm you select will determine whether the supplier handles the shipping to a nearby port or all the way to your doorstep. Comparing pricing between suppliers using the same Incoterm can also help you make a more informed decision.
Negotiate Prices & Request a Proforma Invoice:
Negotiation can help you secure a better deal, but avoid pushing the prices too low, as this could compromise product quality. Remember to inquire about shipping fees. If you're new to importing or unfamiliar with these terms, ask your supplier to provide a Proforma Invoice (PI) based on your purchasing quantity that includes all costs from their company to yours. A Proforma Invoice (PI) is a commitment from the seller to sell goods to the buyer at specified prices and terms. It's used to declare the value of the trade. This will give you a clear idea of the total costs involved and help avoid any surprise expenses.
Plan an On-Site Visit to the Manufacturer's Factory
An on-site visit provides a deeper understanding of the manufacturer's processes and products. You can inspect the manufacturing process, materials used, management's communication style, product quality, and shipping options. If you can't visit, consider sending a representative or requesting a product sample.
Understand Your Local Customs Authority Requirements and Fees
Consult your local customs authority to understand their requirements, taxes, and duty fees for importing LED lights.
Calculate the Total Cost
Ensure your purchase is within your budget. Consider all expenses, including the cost of the LED lights, shipping fees, and customs duty. Adjust your order size if necessary to fit your budget.
Place the Order
After finalizing your decisions, place the order with the manufacturer. Typically, manufacturers require a non-refundable deposit before starting the manufacturing process.
Prepare for Shipment Arrival
Once your order is shipped, prepare for its arrival by clearing with your customs office, making transportation arrangements, preparing storage space, and tracking the shipment. Inspect the received order to ensure all products are in good condition and as per your requirements.
In summary, finding a reliable and affordable LED light manufacturer in China is relatively easy with the right guidance. Now that you understand the process, you're ready to import high-quality LED lights from China, enhancing your business's competitiveness and profitability.
How to Choose the Right LED Supplier from China?
Finding the right supplier is the first and one of the most critical steps in the import process. A reliable supplier will not only provide high-quality products but also ensure smooth communication and timely delivery.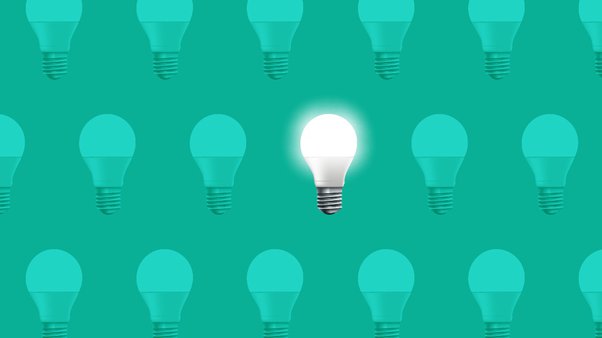 When selecting a supplier, consider the following factors:
Reputation: Check the supplier's reputation in the market. Look for customer reviews, ratings, and any negative feedback that may raise red flags.
Certifications: Ensure that the supplier has the necessary certifications that validate the quality and safety of their products. This may include ISO certification for quality management, CE certification for conformity with health, safety, and environmental protection standards, and RoHS certification for restriction of hazardous substances.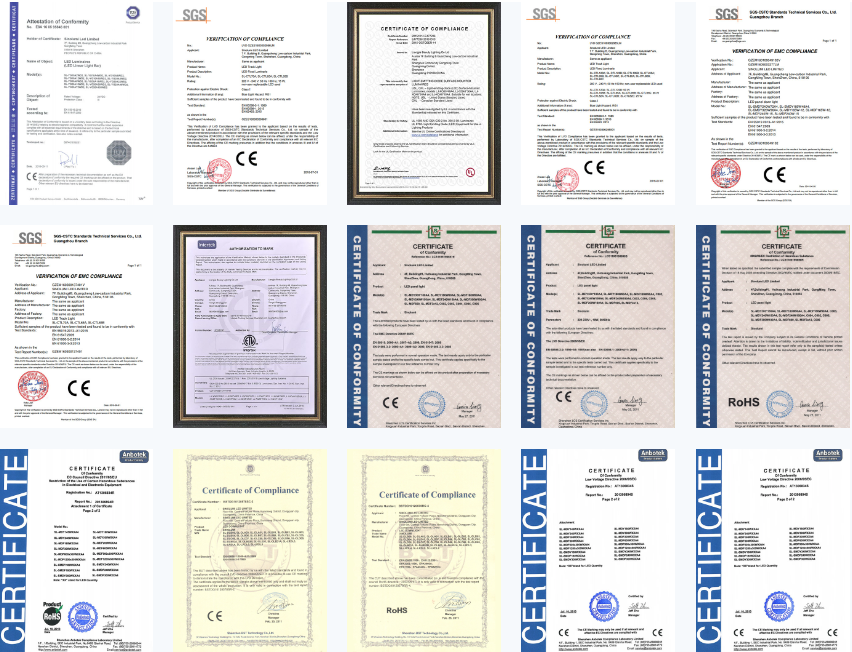 Production Capacity: Evaluate the supplier's production capacity to ensure they can meet your order quantity within the required timeline. This is particularly important for large orders or ongoing supply contracts.
Customization Capabilities: If you require customized LED lighting solutions, ensure the supplier has the capacity and expertise to meet your specific needs. This may involve checking their previous work, their design and development process, and their ability to produce a prototype.
Sinolumi LED Ltd., a professional LED lighting veteran from China, is a perfect example of a reliable LED supplier. With five production lines, a professional team with an average of over 10 years of experience in the LED lighting industry, and a strong reputation for quality and customization, Sinolumi LED is a preferred choice for many importers.
Understanding Import Regulations and Compliance
Each country has its own set of import regulations and compliance requirements for LED lights. It's essential to understand these requirements to avoid any legal complications or delays in customs clearance.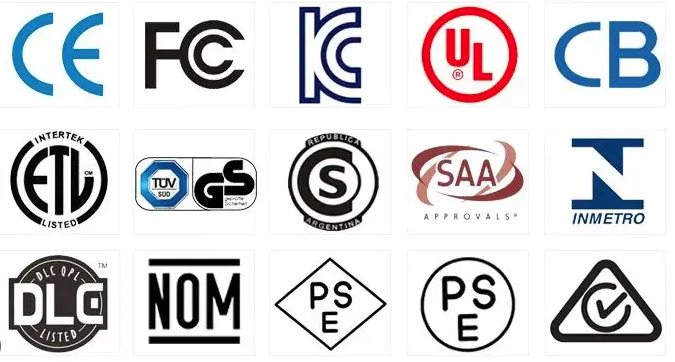 Here are some key considerations:
Safety and Performance Standards: Ensure that the LED lights meet the safety and performance standards of your country. This may involve checking for certifications like UL (United States), ENEC (Europe), or SAA (Australia).
Labeling and Packaging Requirements: Check if there are specific labeling and packaging requirements for LED lights in your country. This may include information about the manufacturer, the product, and safety instructions.
Environmental Regulations: Ensure that the LED lights comply with the environmental regulations in your country. This may involve checking for certifications like RoHS or WEEE (Waste Electrical and Electronic Equipment Directive) in Europe.
Shipping and Logistics
Shipping and logistics are important aspects of the import process. Here are some key steps you'll need to follow if you're importing LED lights from China: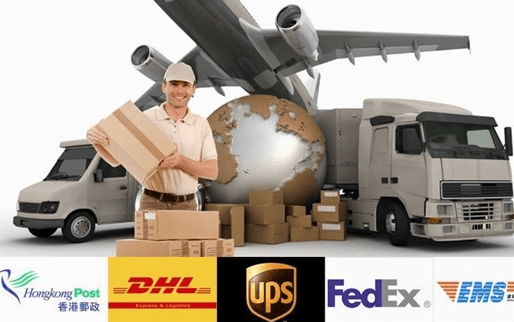 Identify Your Incoterms: Incoterms are internationally recognized terms that define the responsibilities of sellers and buyers for the delivery of goods. They determine who's responsible for the cost and risk at each point in the shipping process. Common incoterms include EXW (Ex Works), FOB (Free on Board), CIF (Cost, Insurance, and Freight), and DDP (Delivered Duty Paid). Understanding these terms is crucial.
Choose a Shipping Method: Depending on the size of your order and how quickly you need it, you can choose between express courier service, air freight, sea freight, rail freight, or a combination. For small-volume sample orders, you could choose express courier services such as DHL, UPS, FedEx, TNT, and EMS. Sea freight is the most economical for large quantities but is also the slowest. Air freight is faster but also more expensive.
Hire a Freight Forwarder: A freight forwarder can handle much of the shipping and logistics for you. They can help with booking cargo space, negotiating freight charges, arranging for customs clearance, and providing insurance.
Customs Declaration: Goods being imported will need to go through customs both in China and in your home country. Your freight forwarder can usually handle this for you, but you'll need to provide them with all the necessary documentation. This may include a bill of lading or airway bill, commercial invoice, packing list, and possibly a Certificate of Origin.
Pay Import Duties and Taxes: Once your goods arrive in your home country, you'll be liable for import duties and taxes. The amount you'll pay will depend on the classification of your goods and the customs regulations in your country.
Arrange for Delivery to Your Location: Once your goods clear customs, you'll need to arrange for their delivery to your final location. Your freight forwarder can often handle this for you as well.
Remember, shipping and logistics can be complicated, especially if you're new to importing. It can be very helpful to work with a reputable freight forwarder or customs broker to navigate this process. They can provide advice tailored to your specific situation, and can often help you avoid common pitfalls.
Quality Control

Quality control is an important aspect of importing LED lights from China. There are several steps that you can take to ensure the quality of your products:
Supplier Evaluation: The first step towards quality control is choosing the right supplier. Verify the supplier's business licenses, and certifications, and look for customer reviews or references. Ask for their Quality Control (QC) procedures and check if they have experience in exporting to your country.
Define Your Quality Standards: Clearly define and communicate your quality standards to the supplier. This should include product specifications, packaging requirements, labeling, and any standards or regulations your products must comply with in your country.
Order Samples: Always order samples before making a large order. This allows you to physically inspect the product and confirm its quality before you commit to a larger quantity.
Pre-production Inspection: Once you've placed an order, conduct a pre-production inspection to verify that the raw materials and components meet your standards and that the production process is set up correctly.
During Production Inspection (DUPRO): This involves inspecting the products when about 20% of your order has been produced. It helps in catching any deviations in quality early, so corrective action can be taken.
Pre-shipment Inspection: This is the most common type of inspection, usually conducted when 80-100% of the goods are ready and all are packed. It involves checking the product quality, packaging, labeling, and other aspects. If the products do not pass the inspection, you can negotiate with the supplier on how to correct the issues before shipment.
Container Loading Inspection: This inspection takes place at the factory or the forwarder's warehouse, to ensure the correct products are loaded into the containers securely and safely, and the container is properly sealed.
Third-Party Inspection Services: Companies such as Bureau Veritas, SGS, and Intertek provide independent inspection services. They can inspect the goods before shipment, and ensure they meet your standards and comply with all relevant safety regulations.

Remember, maintaining constant communication with your supplier about your quality requirements is crucial throughout the entire process. A good supplier should be open to these inspections and cooperative in resolving any issues that arise.
Payment Methods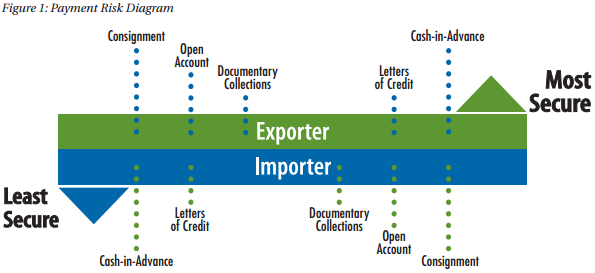 When you import LED lights from China, there are several main payment methods you can consider:
Wire Transfer (T/T or Telegraphic Transfer): This is the most common payment method for international business transactions, where you transfer the money directly from your bank to the supplier's bank. Payments can take several days to process and there are usually fees involved. Typically, an initial payment (often 30%) is made to start the production and the balance (70%) is paid before shipping.
PayPal: PayPal can be used for small transactions, often for samples or small quantities. It's quick and convenient but it comes with higher fees, typically around 3-5% of the transaction value.
Escrow Services: Platforms like Alibaba offer escrow services. These work by holding the buyer's funds until the goods are received and the buyer is satisfied. This adds a level of protection for the buyer but there are fees involved.
Western Union/MoneyGram: These are often used for small transactions, but they carry a high level of risk for the buyer, as once the money is transferred, it cannot be reclaimed.
Trade Financing: If cash flow is a problem, there are financial institutions that provide trade financing solutions, such as supply chain finance or factoring. However, these services come with their own costs and requirements.
Cash in Advance: In this method, the buyer pays the supplier the full agreed-upon amount before the goods are produced and shipped. This method is typically used in situations where the risk of non-payment is high, or the goods are custom-made and cannot be resold. For the buyer, this is the riskiest method as they have no guarantee that the goods will be shipped after the payment is made. For the seller, this method carries the least risk as they receive payment upfront.
Cash Against Documents (CAD): Also known as "Documents Against Payment", this is a method where the buyer pays for the goods when the shipping documents are presented, typically by the seller's bank. The bank will only release the documents (which are required for the buyer to receive the goods from the port) once the payment is received. This method protects the seller by ensuring they receive payment before the buyer can take possession of the goods, and it protects the buyer by ensuring they can see the shipping documents before they make payment.
Open Account: In an open account transaction, the goods are produced and delivered before payment is required. The buyer is usually given a period of time (often 30, 60, or 90 days) after receipt of goods to make payment. This method is typically used in situations where the buyer and seller have a long-standing and trusting relationship, as the risk to the seller is high. The buyer has the goods and can delay payment or not pay at all, leaving the seller with few options for recourse.
Letter of Credit (L/C): An L/C is a payment method in international trade that protects both the buyer and the seller. The buyer's bank issues an L/C that guarantees payment to the seller, as long as the seller meets specific terms and conditions. This method tends to be used for larger transactions and is more complex and costly than other methods.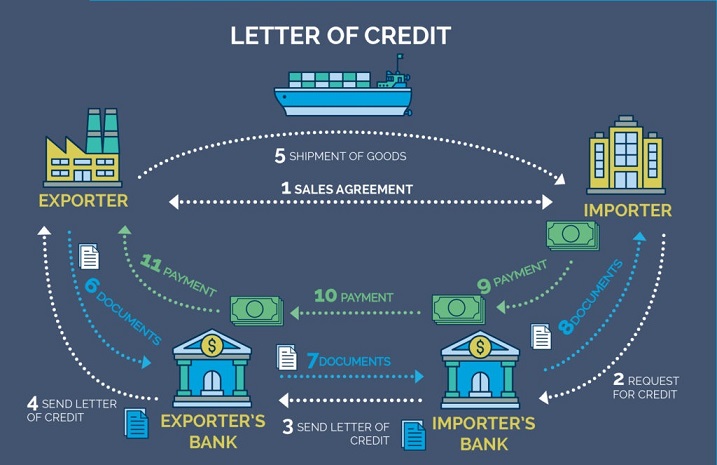 If you're new to importing LED lights from China, it's generally best to use a payment method that offers a balance between security and simplicity. Here are two methods that would be particularly suitable: PayPal and Alibaba's Trade Assurance (Escrow service).
Once you have more experience and are dealing with larger orders, you might consider moving to other forms of payment, such as wire transfer (T/T) and Letter of Credit (L/C).
Remember that each of these methods carries its own levels of risk and cost. You should always do your due diligence before making any international transactions.
Some Tips for Successfully Importing LED Lights from China
When you're looking to import LED lights from China, the task may appear straightforward, but there are key tips to keep in mind for a successful experience.
Avoid Lowest Priced Suppliers: Always keep in mind that the cheapest option is not always the best. Cheap LED lights often compromise on quality, which could lead to higher costs in the long run due to regular replacements or maintenance.
Always Request Samples First: Before placing a bulk order, request samples to assess the quality of the LED lights. This simple step can protect you from fraudulent suppliers and ensure that you're happy with the product quality.
Effective Communication is Essential: Clear and effective communication with your supplier is crucial. Discuss your specific needs, ask about different options, and ensure you're making an informed decision.
Consider the After-Sales Service: Choose a supplier who offers excellent after-sales service. This can be very beneficial in case you need to handle returns or claim refunds.
Look for Customization Options: If you're a contractor or a lighting solution company, customization might be important to you. Check the options available for power supply, color temperature, and more.
Be Wary of Suppliers That Always Say Yes: A supplier who always agrees with you is not necessarily the best. Use your judgment and assess the situation logically.
Consistent Quality is Key: Ensure that your supplier can provide consistently high-quality products. This is crucial for maintaining long-lasting cooperation.
Be Aware of Common LED Problems: Be informed about common issues like temperature mix-ups and LED fuses, and check each item in your order thoroughly to avoid these problems.
Visit the Supplier's Factory if Possible: If you can, visit the supplier's factory to better understand their production process and product quality.
Negotiate Prices: Negotiate with Chinese LED manufacturers to get the best deal, especially for bulk orders. They are often flexible on pricing for larger purchases.
To sum up, success in importing LED lights from China hinges on thorough research, communication, and quality assessments. From requesting samples to negotiating prices, these steps are instrumental in ensuring a smooth and profitable business transaction.
Conclusion
Importing LED lights from China can be a profitable venture if done correctly. The key is to understand the process, choose the right supplier, and manage the logistics efficiently. It may seem daunting initially, but with the right knowledge and resources, it becomes manageable and rewarding.
Interestingly, there's an impressive array of professional lighting suppliers in China, but Sinolumi stands out from the crowd. Remember, a reliable supplier like Sinolumi LED Ltd. can make the process much smoother and more efficient. With our commitment to quality, customization, and customer satisfaction, we are a great choice for importers looking for high-quality commercial LED lighting products.
Feel free to reach out to Sinolumi's representative, who will promptly address all your queries and guide you toward a well-informed decision.